Maintaining independence and quality of life becomes increasingly more difficult as we age. The Frontpoint security system will improve your daily life and safety, giving you the many benefits a comprehensive smart home security system provides.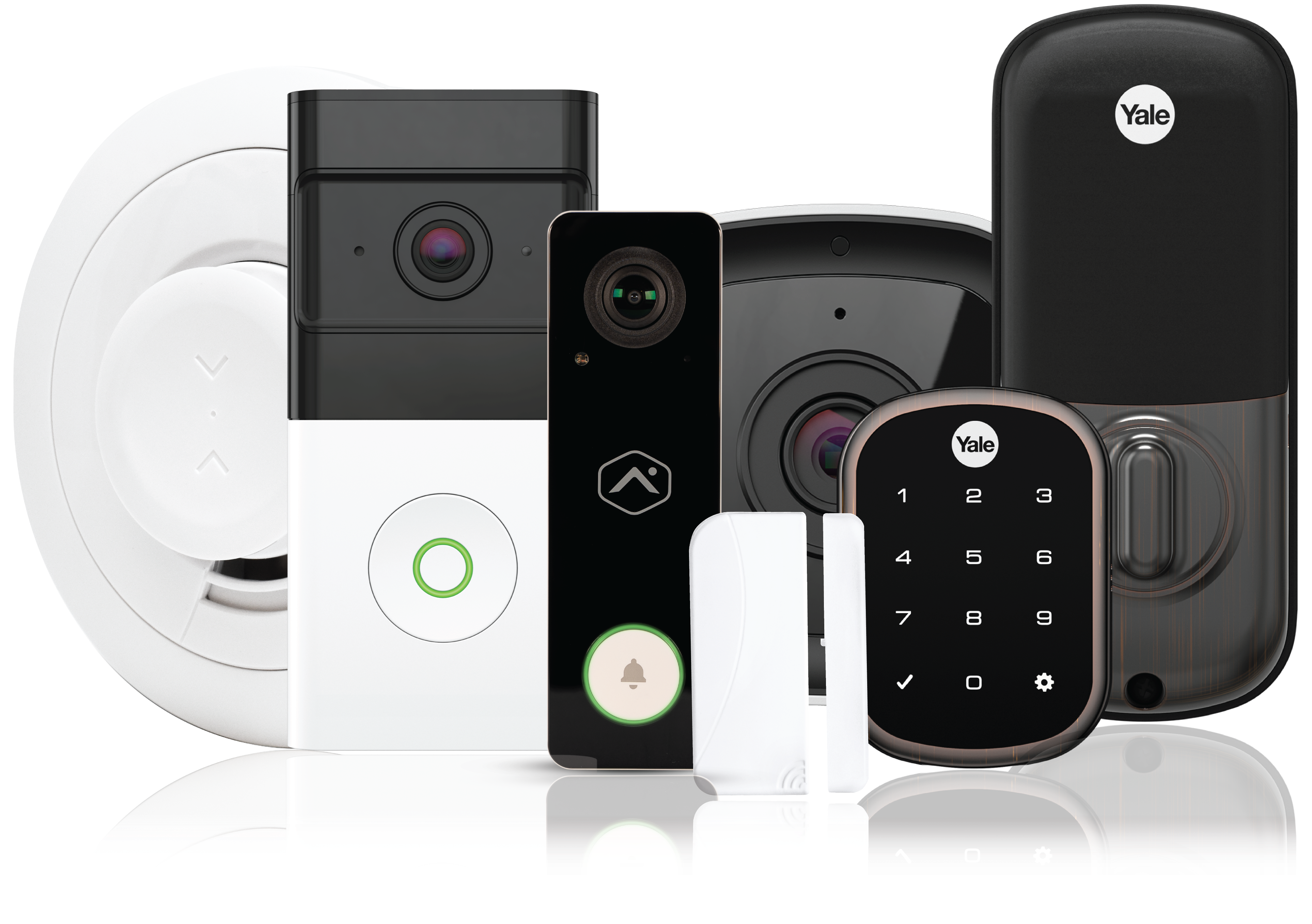 Continue reading to learn more about the key features that will help you age in place with dignity and give you more confidence in your ability to live alone.
Simply your daily life with automation and the intuitive Frontpoint app.

Use automatic actions to control your system and smart devices with ease:
Arm and disarm your system based on a set schedule to ensure your home is safe and secure when you need it to be, without lifting a finger.

Turn lights on or off automatically at a set time, when a door opens, or if a motion sensor detects movement.

Never worry about leaving a door unlocked again- automatically lock a Smart Door Lock at the same time every night.
Manage visitor access to your home:
Stick to routines with reminders, notifications, and activity tracking:
Get notified when a sensor is not opened by a specific time, like a medicine cabinet, to remind you to take action.

Set up Unexpected Activity Alerts to let you know when you are deviating from your normal activity patterns.
To learn about all of the capabilities of the Frontpoint app, click "App Features" at the bottom of this page.
  p
Advanced cameras with best-in-class features to keep an eye all around your property.

Among the many capabilities available with Frontpoint cameras, a few customer favorites include:
See who's at the door through the Frontpoint app, then chat with them using Two-Way Audio- all without having to get up and open the door.

With Video Analytics, you can set areas of interest so you're notified when a person enters your property.
To learn about everything your camera's can do, click "Camera Capabilities" at the bottom of this page.
Industry-leading Alarm Response Time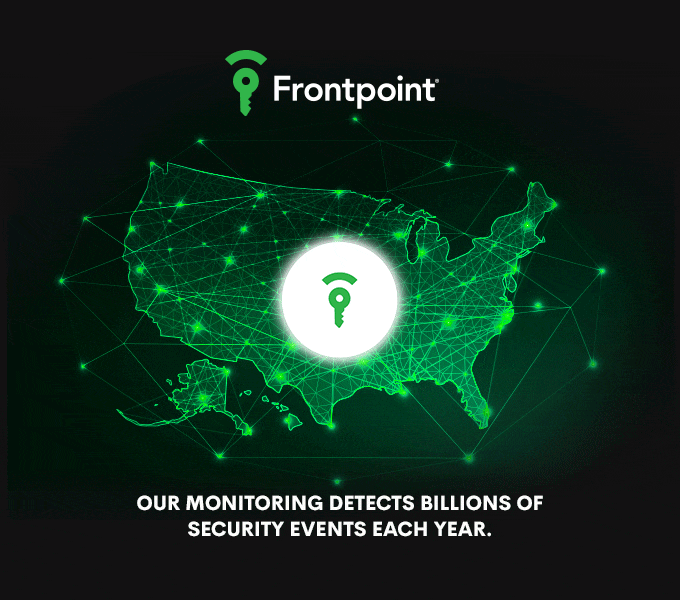 Find out the step-by-step processes we use to keep your home safe in an emergency and what to expect if an alarm is triggered by clicking "Alarm Response" at the bottom of this page.

Keep emergency responders in reach with the Keychain Remote. Functioning as a panic button, it can notify police of an emergency or alert medical responders when needed. Learn more by clicking "Keychain Remote" at the bottom of this page.

Ensure your loved ones and supporters are alerted when there is an emergency. To learn how to add their contact details to your Frontpoint account, click "Post-Dispatch Contacts" at the bottom of this page.
Professional Installation Services
If a Frontpoint system sounds right for you, don't be overwhelmed if you aren't comfortable with a Do-It-Yourself installation.
HelloTech, a leader in professional installation services, is a Frontpoint affiliate that can install your system for you. To learn more, click "HelloTech Professional Installation" at the bottom of this page.