When your equipment arrives, we'll guide you through a series of steps on your mobile device to set up your account and install your cameras.
With over a decade of experience in the DIY security industry, we've optimized the setup process for ease and simplicity. We don't expect that you have prior experience setting up a security system and have designed the setup process so anyone can do it - regardless of experience or technical know-how.
SETUP OVERVIEW:

First, grab your mobile device and download the Frontpoint mobile app to get started.
In the mobile app, you'll tap SETUP YOUR NEW SYSTEM at the bottom of the login page:


You'll then be prompted to enter a 6-digit activation code- which is located on a sticker on the top of your green Frontpoint box.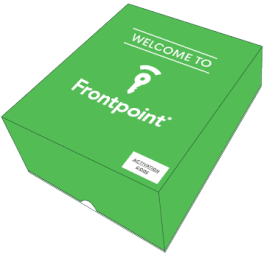 Next, you'll be launched into a series of easy-to-follow steps. You'll fill in a few details to complete your account configuration, and then be signed in automatically with the password you determined. From there, you'll add your cameras, using the included manuals and in-app steps to guide you.
After you complete these steps, you'll be set to monitor your property! To learn about all of the capabilities of your Frontpoint cameras, click here.
If you ever need help, you can always find support and chat with our Support representatives at support.frontpointsecurity.com.
Thanks again for choosing Frontpoint and welcome to the Frontpoint family!