Frontpoint cares about your pet's safety and security because we know they are as much a member of your family as any other loved one. In this article, we have compiled our best pet-friendly products and features so you know how to keep an eye on your pets and make sure they're safe.
Keep reading to learn about...
Emergency Responder Pet Awareness
Camera features for pet tracking
Additional user codes for pet sitters
Pet-friendly sensors and devices
💡At the bottom, there are several links where you can learn more about the topics introduced here.
Let's get started!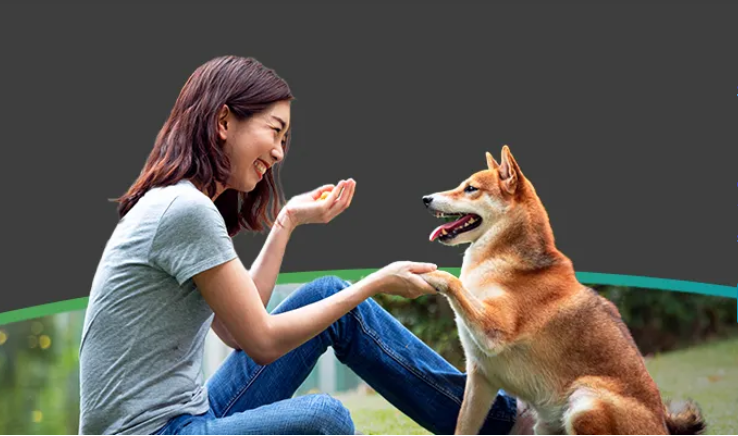 Inform Emergency Responders of Your Pets
By adding the details of your pets into your account, emergency responders will automatically receive this information in the event of an emergency. While you may not be home or accessible at the time of an emergency, emergency responders may be able to make a rescue and save your pet knowing he/she is inside. If you didn't add this information during your initial setup Click "How to Inform Emergency Responders of your Pets" at the bottom to learn more.
Pet-Friendly Camera Features
Watch what your pet does when they think you're not watching with live video in the Frontpoint app streamed right from your cameras. Set up a Frontpoint Indoor Camera with Video Analytics in your home to send notifications when a clip is recorded of your pet.
Track your pet's movement throughout the day, get notified, and automatically record clips if ​your pet goes on the couch​...
….or jumps over the hallway barrier​

….or enters the bedroom (or bathroom, etc.)​

….or visits the backyard
Easily save and share the cutest clips of your pet with friends and family with built-in video-sharing on the ​Frontpoint app​. At the end of the day, review all the best clips from your pet's day with ⚡Highlights⚡.

Select the "animals" option (shown in the image below) while creating a Video Analytics rule to receive notifications for clips of your pets.​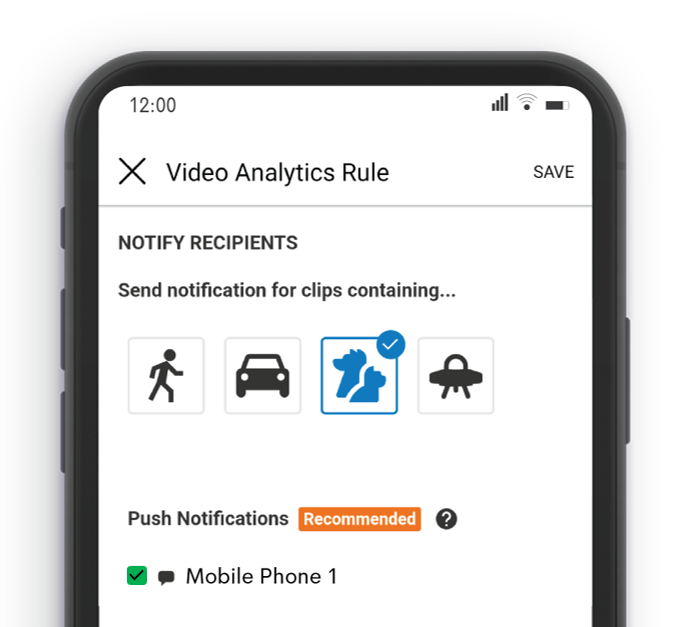 Use virtual Ground Zones and multi-directional Tripwires with Video Analytics to send an alert when your pet enters an off-limits area. If your pet jumps up on the sofa or crosses into the wrong part of the house, you'll get a notification. With Two-Way Audio you can speak to your pet and tell them to get off the couch!

Utilize Perimeter Guard in your Video Analytics rule to automatically deter your pet when they take unwanted actions. Perimeter Guard with the Indoor Camera can be used to:​
Whistle at a pet when they jump up where they shouldn't, like onto the couch or the kitchen table.​

Play a loud series of beeps if they cross into an off limits area, like a bedroom or office.

Keep a pet away from kitchen countertops by playing loud beeps if the camera see's them above the countertop's height .
Additional User Codes
Gain more visibility into who disarmed the system and when with additional user codes. Provide your dog walkers and pet sitters with their own code to disarm the system while you're away, then use the Frontpoint app to make sure your furry best friend is picked up or dropped off on time.
If needed, the additional code can be customized as a temporary user code that will no longer disarm the system after a set amount of time.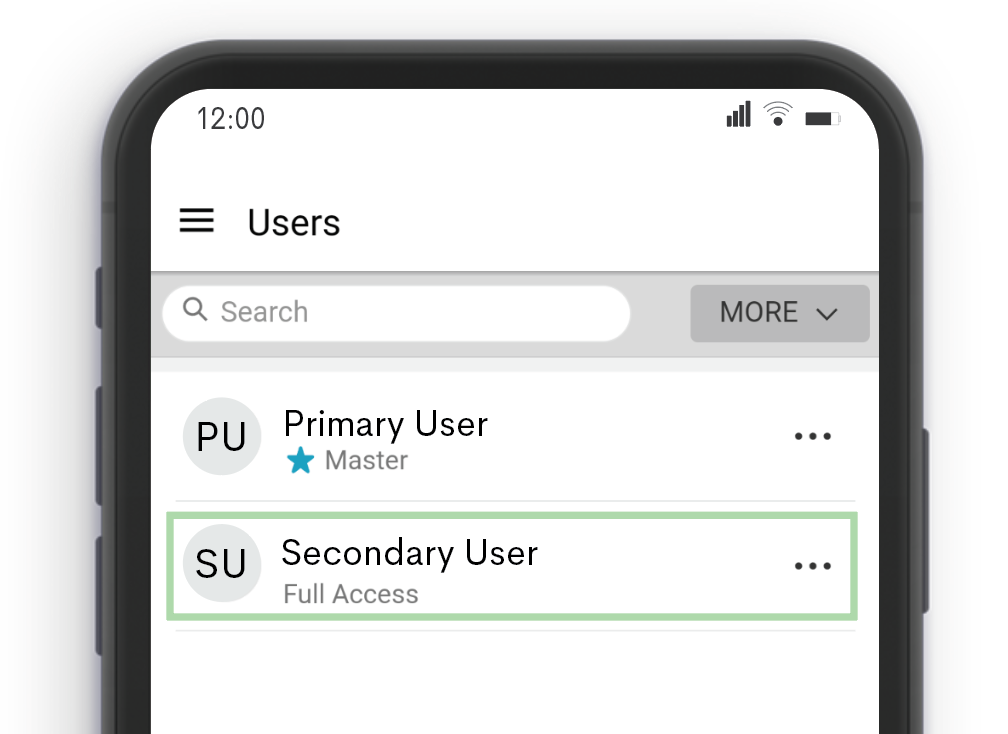 Frontpoint Smart Door Lock
Install a Frontpoint Smart Door Lock, then create and share unique (and temporary if desired) entry codes for dog walkers and pet sitters so they don't need a key. Assign a name to each code and get notified when they enter or leave your home through the Frontpoint app.
With in-app event history, keep a record of up to 90 days of who is coming in and out of your home using the Smart Door Lock.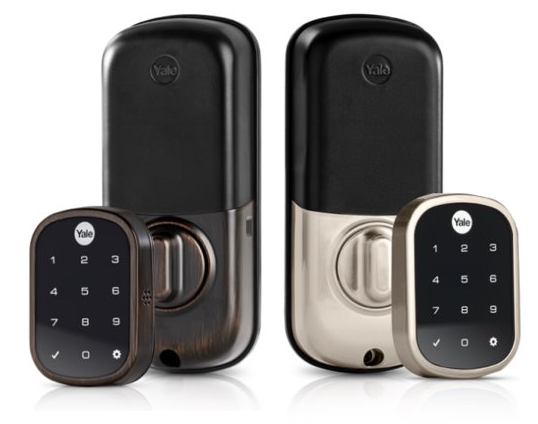 Door and Window Sensor
Create advanced push notifications to trigger an alert when a Door and Window Sensor on a door is left open- alerting you to close the door and keep pets safe indoors.
The Door and Window Sensor can keep your pet safe and help you track their activity. With in-app event history, you can see how long your pet was outdoors by reviewing their enter and exit history. You can also review a record of up to 90 days on the Frontpoint app of when your pet went in and out of their dog door.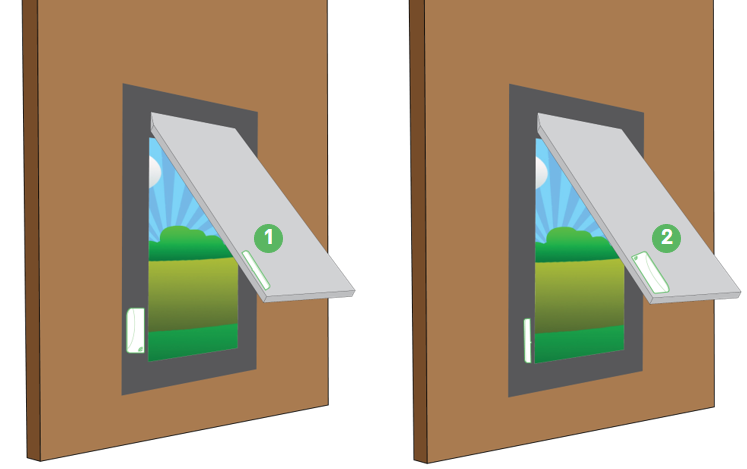 Mount the Door and Window Sensor to your dog door using one of the methods shown above depending on the design of the door.
Motion Sensor or Glass Break Sensor
The Motion Sensor is intentionally designed so pets under 40 pounds won't set it off.​ The Motion Sensor is infrared-based, meaning it detects movement by looking for a source of heat moving perpendicularly across its field of view. Make sure a pet under 40lbs cannot climb on an elevated surface and get to the same height as the motion sensor to avoid a false alarm.
For bigger pets, the Motion Sensor can be installed between 7.5 and 9.5 feet off the ground to avoid a false alarm from your pet's motion. Alternatively, the Frontpoint Glass Break Sensor is sometimes purchased instead of the Motion Sensor as a different approach to secure a large area. While the Glass Break Sensor will detect the sound of breaking glass instead of motion, it still will alert you if an intruder were to break into your home.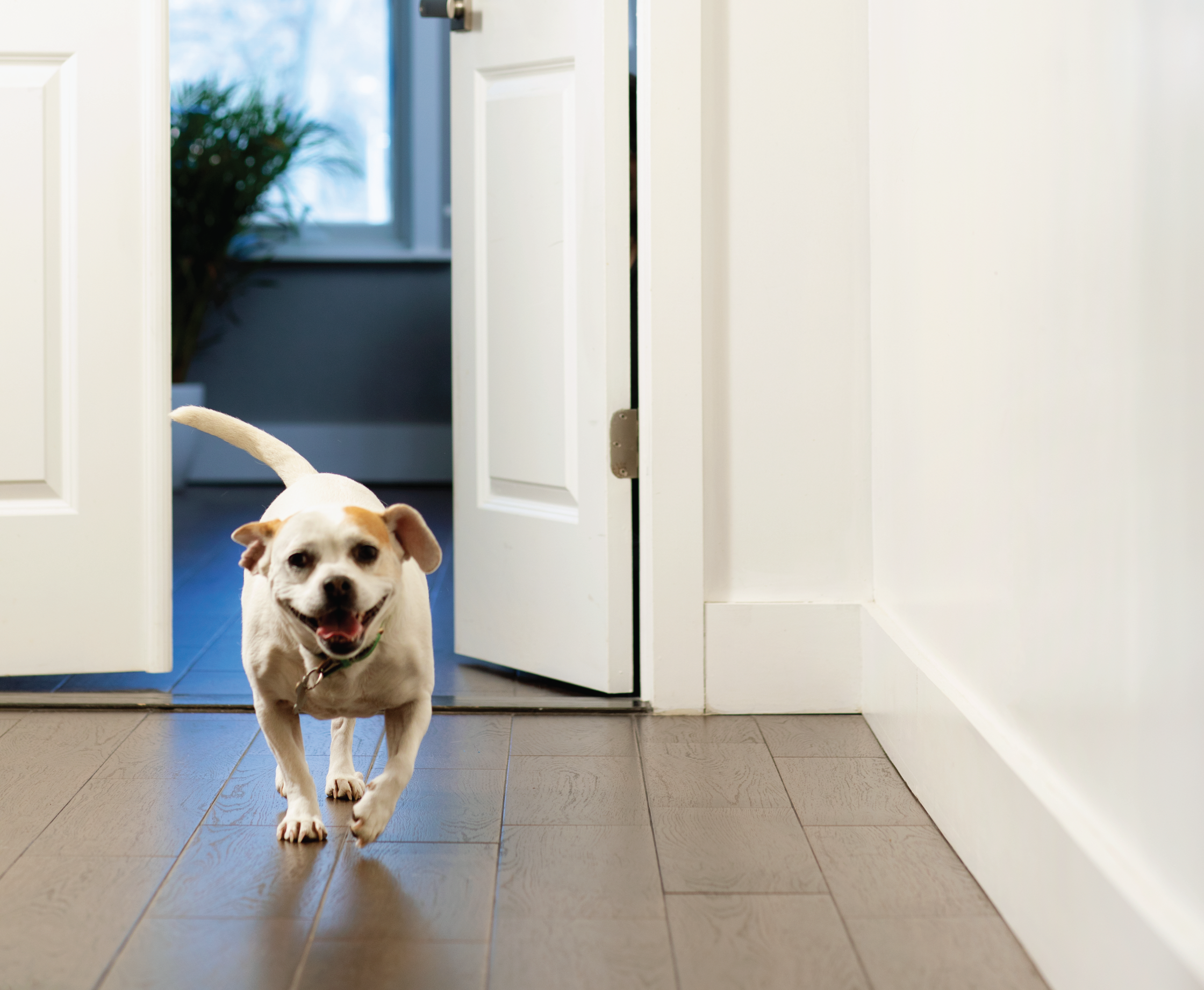 Smoke & Heat Sensor and Carbon Monoxide Sensor
The Smoke and Heat Sensor protects your pet while you're away by notifying you and the fire department if fire or smoke is detected.​ Unlike traditional smoke detectors, emergency responders will come to the rescue even if you aren't there to take action.
​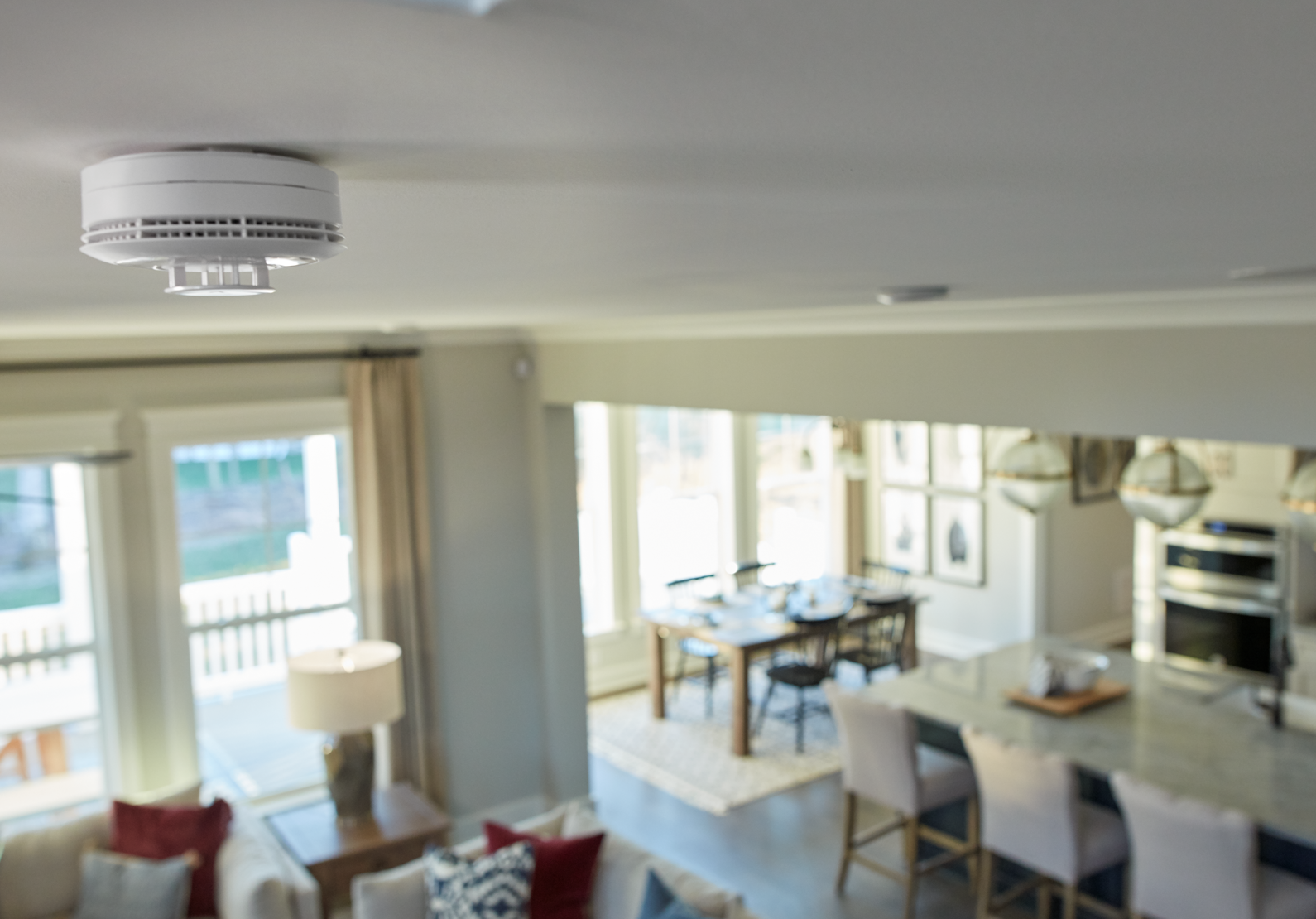 The Carbon Monoxide Sensor also keeps your pet safe while you're away by sending emergency responders if this poisonous gas is detected.