Similar to our Cancel/Verify feature on the Frontpoint app, this feature allows you to quickly cancel a false alarm or request dispatch before receiving a phone call from the monitoring station. Click "Canceling or Verifying an Alarm in the Frontpoint app" at the bottom to learn more.
When an alarm sounds, a hyperlink will be sent to all emergency contacts via SMS. The secure link will enable you to verify or cancel the alarm and chat with other emergency contacts. The account Security Passcode will still be required as it is over the phone.
Emergency contacts will still be called unless the alarm is cancelled- the text message does NOT replace the phone call.
Landline phone numbers are detected and will not be texted. Individuals on the account can opt out of the text messages if needed, by texting STOP.
To view or change if your account is enrolled in this program, refer to the "Pre-dispatch Verification" section within "Emergency Settings" within "My Account". You will see a check box next to "Frontpoint Text Alert" which reflects your current enrollment status.

Key features found within the secure link received via Frontpoint Text Alert are:
Cancel/Verify alarms

View what kind of alarm was triggered, which sensor number and name set off the alarm

Place your system on a test period

Chat with anyone on your pre and post dispatch call list who has also opened the link

Request Service, which gives customer supports phone number

Contact Monitoring, which gives the monitoring stations phone number

Additional Info, which links you to our online customer knowledge base
When you receive the Frontpoint Text Alert message, it will have a link that brings you to a secure portal as seen below. From here, you can cancel the alarm if it is a false alarm or dispatch the police.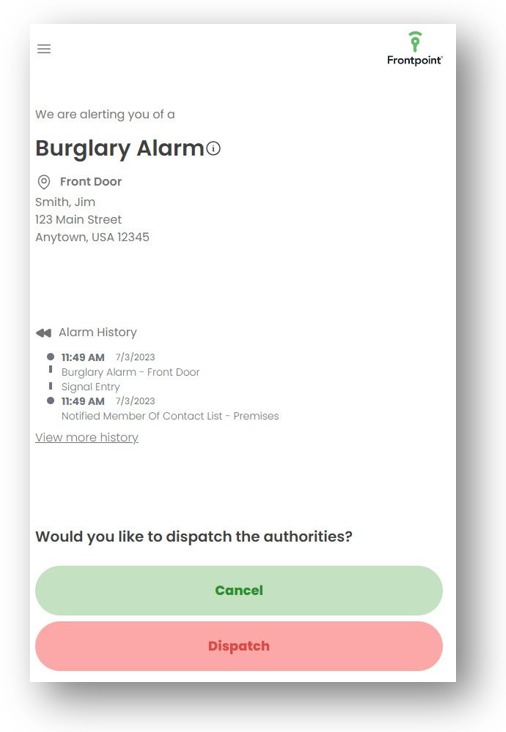 From the menu, you can select from the options highlighted below: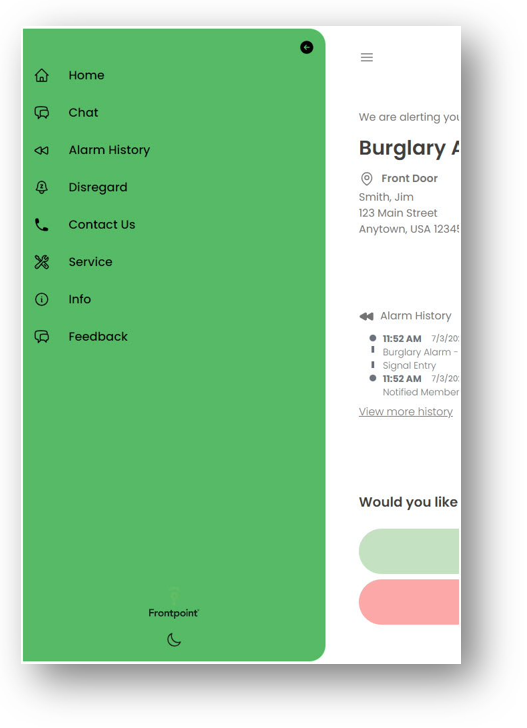 You can chat with other contacts on your Pre and Post Dispatch Call Lists: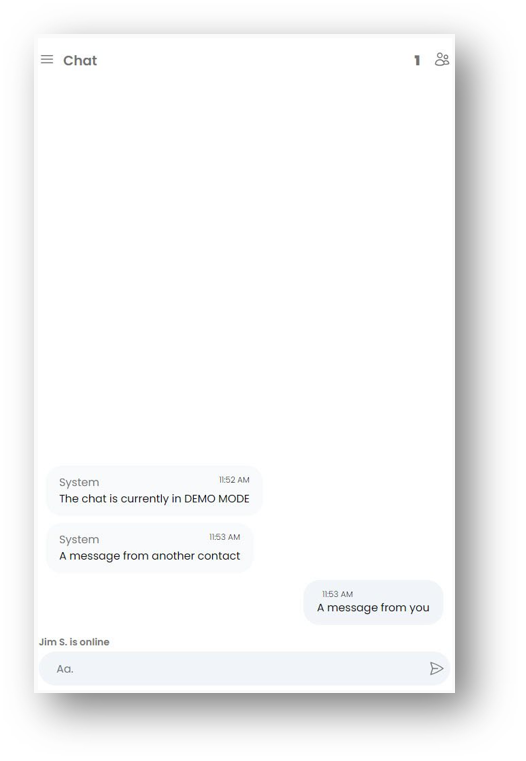 You can view additional information on our Knowledge Base to learn more about your system from Info in the left-hand menu: